September, 24, 2017
Sep 24
10:55
PM ET
September, 24, 2017
Sep 24
7:48
AM ET
By
NFL Vegas Experts
| ESPN Chalk
ESPN Chalk's NFL Vegas experts (Phil Steele and Erin Rynning) are here to provide analysis and best bets for Monday night's tilt between the Dallas Cowboys at Arizona Cardinals. John Parolin of ESPN Stats & Information breaks down the best prop bets.
Note: Odds courtesy of the Westgate Las Vegas SuperBook as of Sunday afternoon.
---
Matchup: Dallas at Oakland
Spread: 46.5
Total: Dallas -3
PickCenter public consensus pick: 74 percent on Dallas
Phil Steele
September, 23, 2017
Sep 23
4:25
PM ET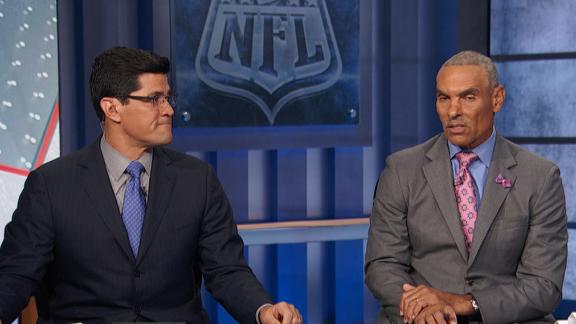 TEMPE, Ariz. -- When the Arizona Cardinals watched the tape of the Denver Broncos' win over the Dallas Cowboys from last Sunday, they saw a blueprint of how to slow running back Ezekiel Elliott nearly to a grinding halt.
They also saw how the second-year star reacts when that happens.
But the Cardinals are preparing for an Elliott they believe will be playing with a chip on his shoulder in front of a national TV audience Monday night at University of Phoenix Stadium.
"He'll be ready to roll," safety Tyrann Mathieus aid. "We just got to bring our big-boy pads. Everybody has to tackle."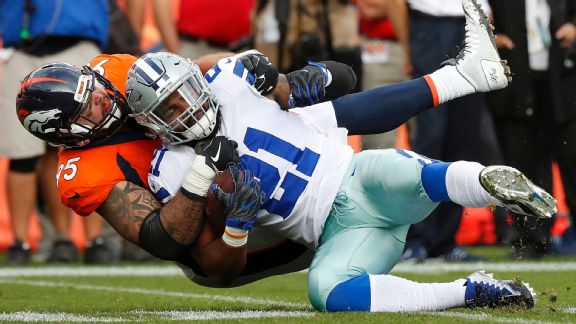 AP Photo/Jack DempseyEzekiel Elliott had a rough outing against Denver, but the Cardinals expect to see a different player Monday.
Cardinals coach Bruce Arians said two main reasons the Broncos had success against the Cowboys stood out in the film study: Denver got and held on to the lead, forcing the Cowboys to pass and essentially rendering Elliott useless; and Broncos linebacker Von Miller.
"If I could have Von Miller, I'd be happy," Arians said. "He's special. We've got a pretty good one, too, [in outside linebacker Chandler Jones], so, yeah. It's a copycat league, but you can't change what you do.
"They have some unique stuff that they run that you have to be very aware for. Hopefully, our matchups are pretty solid."
For a little while during the past week it wasn't certain if Elliott would play Monday night. But the 5th U.S. Circuit Court of Appeals decided Friday to not hear arguments on the stay that's keeping Elliott on the field for at least the next two weeks until Oct. 2. Even if the courts hadn't made that announcement Friday, Cardinals defensive coordinator James Bettcher wasn't planning on paying much attention to the legal proceedings.
All week, as the status of Elliott for Monday night's game at University of Phoenix Stadium faced some uncertainty, the Cardinals' message was the same: It didn't matter if Elliott played or not because the Cowboys wouldn't change how they run the ball if Darren McFadden or Alfred Morris or Rod Smith was starting instead of Elliott.
Whether that was just coachspeak is up for debate, but it didn't matter as of Friday afternoon.
Elliott will be on the field.
That means the Cardinals will be preparing for last year's rushing champ, who, despite showing a lack of effort during last week's loss to the Broncos, is still one of the best running backs in the NFL.
"He's tough to stop anyways, but if and what he's motivated by, I have no idea," Arians said. "But he's a handful."
When the potential chip on his shoulder is taken out of the equation, the Cardinals see Elliott for what he is: A quick, powerful runner.
"I think he is a pads-down runner," Bettcher said. "Whatever's been said about the performance last week I watched on tape, I see a guy that carries the ball 20 times a game and averaged over 100 yards rushing a game [last season] and has a lot of talent who can burst on the second level, who can make guys on the second level miss.
"You got to wrap, you got to run and we got to rally when we tackle the guy."
Elliott has rushed for 112 yards on 33 carries this year but has been held without a touchdown.
He set career lows in 10 different rushing categories last weekend, according to ESPN Stats & Information.
When defensive tackle Frostee Rucker watched Elliott on tape, he saw similarities to one of his teammates, running back Kerwynn Williams.
"They're hard runners, but they're small and you can't really see them," Rucker said. "When you got a big O-line like [Elliott] does, he's really explosive, and he has all the traits to be a great back for many years to come.
"I don't have anything bad to say about the kid. I don't really know him. I know from what you see on film, he has a lot of speed, he does turn the corner and hit the edge on you, he does run it between the tackles, which a lot of guys try to bounce it out, but he's trying to keep it in there, and it fits what they do well."
September, 23, 2017
Sep 23
3:20
PM ET
FRISCO, Texas -- On Jan. 1, 2016, Jaylon Smith's life changed inside University of Phoenix Stadium when he suffered torn anterior cruciate and lateral collateral ligaments and nerve damage in his left knee during Notre Dame's Fiesta Bowl loss to Ohio State.
On Monday, Smith returns to University of Phoenix Stadium for the first time as the starting middle linebacker for the Dallas Cowboys to take on the Arizona Cardinals.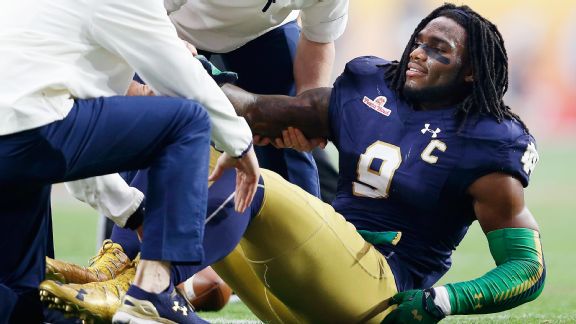 Christian Petersen/Getty ImagesCowboys LB Jaylon Smith returns to University of Phoenix Stadium for the first time since he suffered a gruesome knee injury there on New Year's Day 2016.
For Smith, there is no mental hurdle to clear about revisiting the stadium.
"None whatsoever," Smith said. "From the start, God got me. You know what I mean? So I don't go out there worrying about anything of that nature."
Smith suffered the injury with eight minutes to play in the first quarter when he was shoved from behind by an Ohio State offensive lineman and his foot stuck awkwardly in the ground. As Smith was getting examined on the field, Buckeyes star Ezekiel Elliott came over to him.
Smith and Elliott were teammates in a high school all-star game as seniors.
"It meant a lot, just the everlasting love, a brotherly love that we've had for each other since our high school days," Smith said. "To have that opportunity to play against each other, it was great. And I went down and he came over and he basically just told me that he was with me, and now we're teammates [in Dallas] and all is well."
Smith did not play last season as a rookie as he continued to rehab his knee and wait for the nerve to regenerate. With Anthony Hitchens out with a knee injury, Smith started the first two games at middle linebacker this season and leads the Cowboys in tackles with 23, according to the coaches' breakdown.
"It can definitely be better," Smith said. "I have extreme high expectations for myself and my play and I want to be perfect. I strive for perfection, so you know, [I'm] really looking forward to playing against the Cardinals Monday night."
September, 23, 2017
Sep 23
10:00
AM ET
FRISCO, Texas -- The questions surrounding the Dallas Cowboys defense remain the same today as they were in the offseason as they were last season as they were the year before that.
Can they get enough pressure on the quarterback? Can they cover on the back end?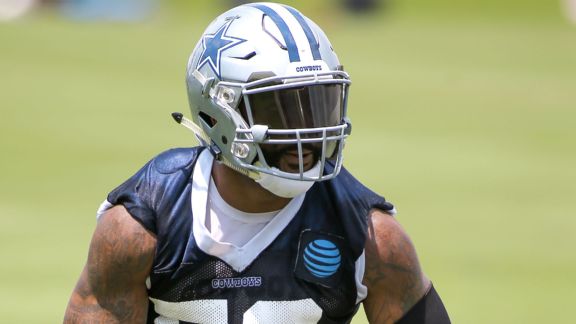 George Walker/Icon SportswireThe Cowboys hope the return of defensive end Damontre Moore will help them improve their passing defense.
Through two games, opposing quarterbacks are completing 72.9 percent of their passes against the Cowboys. Only the New Orleans Saints (80.3) and Miami Dolphins (79.5) are allowing a higher completion percentage
If there is a smidge of good news, according to ESPN Stats & Information, the opponents are averaging just 6.4 yards per attempt, 14th fewest in the NFL.
But how can the Cowboys get better?
Will David Irving move directly into the starting lineup when he returns from suspension #cowboysmail

— Outside The Star (@OutsideTheStar) September 22, 2017
@toddarcher are these rookies enough to save this secondary? #cowboysmail

— Dallas Thacker (@DallasThacker) September 22, 2017
The Cowboys will welcome Damontre Moore back from a two-game suspension this week against the Arizona Cardinals. David Irving will be back before the Cowboys play the Green Bay Packers on Oct. 8. Are they difference-makers?
Maybe not difference-makers, like, say, a DeMarcus Ware, but they can be better than what the Cowboys have had from Taco Charlton and Charles Tapper in the first two games. So much better that the Cowboys' problems will be solved? I don't think we need to go that far.
As well as Irving finished last season, his play in the offseason and in training camp was not at the same level. To expect him to come off a month-long break and be a starter is a bit much, in my opinion.
To me the secondary has been of greater concern all along, in part because of the youth. But I think with the talent they have there in Chidobe Awuzie, Jourdan Lewis and Xavier Woods, they have a chance to become a lot better as the season goes along. Awuzie needs to get healthy. It is looking like he will miss Monday's game with a hamstring strain. Lewis gave up a touchdown but also had an interception against Denver. Woods seemed to do OK as a slot player, which is not a spot where he had much experience.
Younger players improve though the course of the year. Bill Parcells would call veterans "progress stoppers." Some of the time he believed it was better to go with a younger player over a veteran because the rookie can grow into the position. The veteran, largely, was the same guy he had always been.
The Cowboys have to find some answers on their defense. Moore will help. Irving will help. The growth of the young secondary players will help.
But what will help the most is the offense.
The Cowboys have seen the formula work that way in 2014 and last season.
In the season opener against the Giants, the Cowboys controlled the ball for 34 minutes, 14 seconds. They ran 18 more plays than New York. Last season, the Cowboys held the ball for an average of 30:14. The more the offense stays on the field, the more the defense can't be exposed.
Last week against the Denver Broncos, the Cowboys converted just three of 14 third-down chances and were on the field for 26:10.
A year ago the Cowboys scored touchdowns on 38 of 57 red-zone drives. By scoring touchdowns, especially early, the opposing offense has to change its philosophy, helping the defense when they become one-dimensional. Through two games this season, the Cowboys have scored just two touchdowns on seven red-zone possessions.
The returns of Moore and Irving and the growth of the young secondary players will help the defense, but if the offense performs better, then the defense will be better.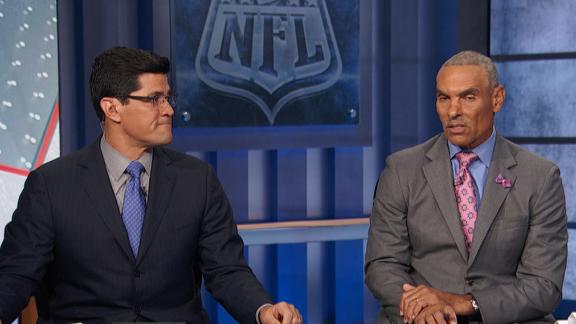 September, 22, 2017
Sep 22
5:05
PM ET
ESPN.com news services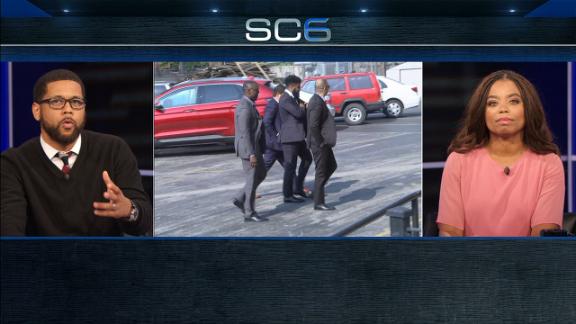 An appeals court next month will hear arguments on a stay that has kept Dallas Cowboys running back Ezekiel Elliott on the field while his suspension makes its way through the court system.
The 5th U.S. Circuit Court of Appeals agreed Friday to hold oral arguments between the NFL and NFL Players Association. The session is scheduled for 2 p.m. ET on Oct. 2 in New Orleans.
Friday's announcement means Elliott will be able to play Monday against the Arizona Cardinals and in Week 4 against the Los Angeles Rams.
The NFL is seeking to have Elliott serve his six-game suspension for violating the league's personal conduct policy immediately. The NFL's request for a stay seeks to nullify a preliminary injunction granted in a Texas court that has allowed Elliott to play.
The court is seeking briefs from both sides by Wednesday on the issue of U.S. District Judge Amos Mazzant's jurisdiction.
Elliott has rushed for 112 yards on 33 carries with zero touchdowns this season. He admitted to having a "bad effort" during a loss Sunday to the Denver Broncos.
The Associated Press contributed to this report.
September, 22, 2017
Sep 22
4:50
PM ET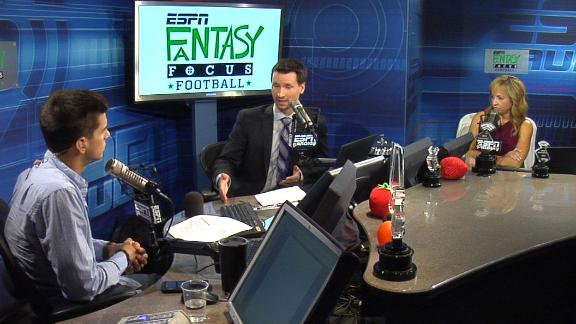 FRISCO, Texas -- With just nine catches for 102 yards and a touchdown on 25 targets in the first two games, Dallas Cowboys wide receiver Dez Bryant knows his numbers need to improve, but he is not about to panic.
Much has been made about the Dak Prescott-to-Bryant connection early in the season, especially after things appeared to go smoothly in training camp and in the latter half of last season. In 15 games together, Bryant and Prescott have connected for 59 catches on 121 targets for 898 yards and nine touchdowns.
"Of course that's not acceptable, but this is the National Football League," Bryant said. "Things are going to go right and then when they do, it's going to be the exact opposite ... Everything is going to be great. You got to treat the lows like the highs and highs like the lows. That's what it's about. This is minor. That is minor to us. If we focus on that, pay attention to that, we are just feeding into what everybody is talking about. We can't do none of that. We understand how this game goes. These are great football players and great teams we are going up against. It's not just me and him. It's everything. It's 11 guys versus 11 guys. That's the last thing on our mind because we know when it hits, it hits."
In the opener, Bryant was matched up mostly against New York Giants cornerback Janoris Jenkins. In Week 2, he saw Aqib Talib and Chris Harris Jr. of the Denver Broncos. On Monday, he faces Patrick Peterson.
"He is a super athlete, that's who he is," Bryant said. "He is a helluva corner. He is arguably the best cornerback in the league. The guys is phenomenal. You got to be ready when you are going up against a guy like that. A real friend of mine. He knows how I am. I know how he is. It's going to be pretty darn good matchup Monday."
Bryant said he loves that he sees the best cornerbacks each week. He said his practice approach has been "phenomenal."
"There is no pressure. It's no pressure. It's my job. It's what I do," Bryant said. "This is the National Football League. My confidence is sky-high. It's going to always be that way. Monday night I got another shot at it. I can't wait. I can't wait to get out there Monday."
September, 22, 2017
Sep 22
12:30
PM ET
FRISCO, Texas -- Coach Jason Garrett likes to say the success of the Dallas Cowboys' running game depends on everybody.
The running back needs to find the right hole. The wide receivers and tight ends have to handle their assignments. The offensive line has to work as a cohesive unit.
All-Pro center Travis Frederick agrees, to a degree.
"But I think it comes down to our offensive line performing better and focusing on the techniques and things we practice day in and day out and go out and do them on game day," Frederick said.
Last week, the Cowboys ran 14 times for 40 yards in the loss to the Denver Broncos. The longest run was an 11-yard scramble by quarterback Dak Prescott. Ezekiel Elliott ran nine times for 8 yards.
It was the second-worst rushing performance the Cowboys have had since Frederick and fellow All-Pros Tyron Smith and Zack Martin joined the team in 2014. In the 2015 Thanksgiving Day loss to the Carolina Panthers, the Cowboys ran 14 times for 31 yards.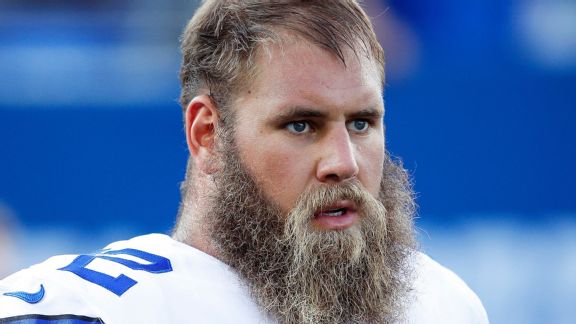 Joe Robbins/Getty ImagesCenter Travis Frederick says there's plenty of blame to go around after the Cowboys' dismal rushing performance against the Broncos.
There was a similar pattern: The Cowboys trailed 23-3 at halftime that day, plus Tony Romo was hurt on the final play of the third quarter.
Against Denver, the Cowboys were down 28-10 when they had their first possession of the third quarter.
Before last week, Elliott's lowest production was 51 yards in the 2016 season opener.
"Obviously it's not what we want, but I think just the flow of the game, we got down and we had to throw so it's tough to win, especially because you want to run the ball," Martin said. "We've got to do a better job when we had the opportunity to run. We didn't do what we needed to do."
The Cardinals are allowing 79 yards a game on the ground in their first two games, but their first two opponents -- the Detroit Lions and Indianapolis Colts -- do not possess running games similar to the Cowboys.
"It comes down to everybody doing their job on every play," Frederick said. "It might be one guy [making a mistake] one play and it might be the next guy on the next play. As far as grading out, it might not be that bad, but when you look at it as a group, the way it all fits together as one, if you say our group had a failure, then that counts as a group failure and we didn't play very well."
The Cowboys' line is often referred to as the best in football because of Smith, Frederick and Martin and how they helped DeMarco Murray and Elliott to rushing titles in 2014 and 2016. Their reputation might precede them and lead to defenses trying to shoot holes in their title as the league's best.
"I went through this in college and here," said Martin, who played at Notre Dame. "I think when anyone plays the Dallas Cowboys, they're going to be geared up and vice versa, we've got to be geared up for everyone. That was definitely not anything we wanted on Sunday, but we're moving forward and looking forward to playing Arizona."
September, 22, 2017
Sep 22
10:00
AM ET
AP Photo/Ross D. FranklinJason Witten accidentally iced his own kicker by calling timeout moments before Dan Bailey made a 49-yard field goal that would have won the game in 2011.
FRISCO, Texas -- If form holds Monday when the Dallas Cowboys take on the Arizona Cardinals at University of Phoenix Stadium, something weird will happen.
The Cowboys' last three games -- all losses -- in Glendale, Arizona, have been decided in the final five seconds of regulation or overtime with strange situations.
Dec. 4, 2011: Cardinals 19, Cowboys 13, OT
This will be forever remembered as the time Jason Garrett iced his own kicker. Or so everybody remembers.
Tony Romo hit Dez Bryant for a 15-yard completion to the Arizona 31 with 31 seconds to play. Instead of using one of their two timeouts to get closer for Dan Bailey, the Cowboys let the clock run down to where Romo spiked the ball with seven seconds to play.
If that was not curious enough, Garrett called a timeout as Bailey was set to win the game with a 49-yarder. After the game, he said the play clock was running out and his team was not settled. Bailey made the first try, but his second try after the timeout was short and a little left, forcing overtime.
"I was glad they iced their kicker so I didn't have to," then Arizona coach Ken Whisenhunt said after the game.
On the first possession of overtime, LaRod Stephens-Howling took a short pass from Kevin Kolb and weaved through the Dallas defense for a 52-yard touchdown to win the game.
Dec. 25, 2010: Cardinals 27, Cowboys 26
With Romo out for the year with a broken collarbone and Jon Kitna knocked out with a back injury, Stephen McGee led the Cowboys to the brink of victory with a 37-yard touchdown pass to Miles Austin with 1:41 to play to take a 26-24 lead.
But then David Buehler missed the point after. And this came before the extra point was turned into a 33-yard field goal. This was the chippiest of chip shots and Buehler hit the left upright.
Facing fourth and 15 from the Arizona 19, the legendary John Skelton hit Larry Fitzgerald for a 26-yard gain to keep the drive going. A 19-yard completion to Max Komar put the ball at the Dallas 25 but the Cardinals were called for an illegal formation penalty pushing the ball back to the 30 with 10 seconds to play.
Jay Feely knocked home a 48-yard field goal to give the Cardinals the win because of a missed extra point.
Oct. 12, 2008: Cardinals 30, Cowboys 24, OT
Trailing by 10 with 2:17 to play at their own 30, Romo and Marion Barber connected on a 70-yard touchdown to cut the Arizona lead to 3 points. After the defense got a stop, Romo hit Jason Witten with a 30-yard gain that set up at 52-yard field goal by Nick Folk with no time left in regulation.
The Cowboys had all of the momentum in the world and won the coin toss in overtime to receive, and then it all changed.
On first down, Romo was sacked and suffered a broken left pinky. He missed on his next two throws, forcing a Mat McBriar punt but that punt would never get off.
Special teams' ace Sean Morey blocked the punt, linebacker Monty Beisel picked it up at the Dallas 3 and scored the winning touchdown. It was the first time an NFL game ended in overtime on a blocked punt returned for a touchdown.
Romo missed the next three games with the Cowboys losing two of them. Internal strife tore that team apart at the end of the season and the 9-7 Cowboys missed the playoffs by a game.
September, 22, 2017
Sep 22
8:00
AM ET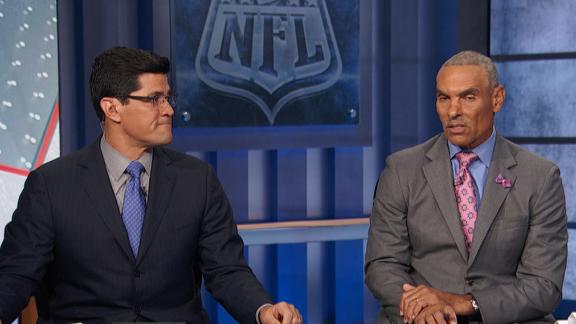 FRISCO, Texas -- Not many people will admit this now, but some wanted the Dallas Cowboys to give Alfred Morris some more work after Ezekiel Elliott's first two games last year.
Elliot had just 51 yards in that season's opener. He ran for 83 yards in Week 2 but fumbled twice and was pulled in favor of Morris to close out the game.
In his third game, Elliott ran 30 times for 140 yards in a Cowboys win. That started a four-game streak in which he had at least 134 yards rushing each time.
Nobody is calling for Morris to take some of the load off Elliott after two games this season, but the Cowboys running back is facing questions, mostly about his effort on two interceptions, but also for picking up just 8 yards on nine carries last week against the Denver Broncos.
Add to that the pending legal issues that could prevent Elliott from playing in six games at some point this season or next, and the attention on him has been greatly enhanced. As Elliott stood in front of his locker Wednesday, he answered no fewer than six questions about lack of effort.
Dak Prescott did not face questions his rookie year until back-to-back subpar games in December, in which the offense scored just 22 points and he had two touchdown passes and two interceptions.
As the Cowboys get ready to play the Arizona Cardinals on Monday night, it's almost as if the goodwill Elliott and Prescott generated over their rookie seasons, which helped the Cowboys finish 13-3 and earned them Pro Bowl appearances, is forgotten -- at least from outside The Star and by a certain segment of the fandom.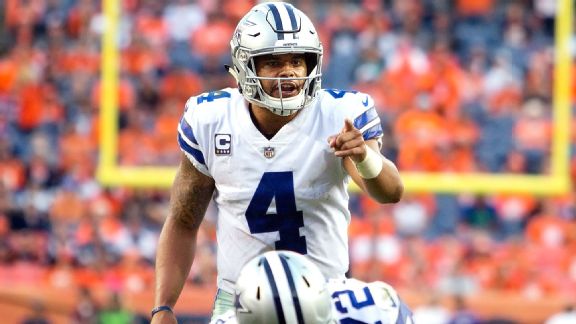 Kyle Emery/Icon Sportswire"I kind of encourage teams and hope teams give us that same scheme and those same matchups" as Denver did, says Dak Prescott.
"We're a very strong team. I think we respond well with adversity," Elliott said. "We've had bad weeks offensively before. You've got to take that on the chin. You've got to get back in here and you've got to get to work, focus on the next weekend, making sure we don't go out there and perform like that again. We've got to get started early and make sure we execute throughout the game."
A prevailing theory from the 42-17 loss to Denver is that the Broncos offered up a blueprint to stop the Cowboys. Arizona coach Bruce Arians debunked that theory, unless "you can borrow Denver's players."
Prescott doesn't believe a blueprint has been devised.
"I don't buy into that. I think we just didn't play our game and we didn't execute the way that we should or we normally do," he said. "I kind of encourage teams and hope teams give us that same scheme and those same matchups. I'm not buying it."
Neither was Elliott.
"I mean, every week people stack up against our offense," Elliott said. "It's not something we've seen for the first time. It may have been the first time that it's worked that successfully, but teams do that every week. So I don't think there's any blueprint to stopping us. I think it all comes down to how we go out there and execute."
The Cowboys are built to succeed through their running game. It makes Prescott's life easier. It makes the defense's job easier. For the first time as a pro, Elliott was stopped, which led to the frustration in not chasing down the interceptions.
Elliott admitted he was wrong, but Prescott said the running back had a positive attitude Thursday.
"He's Zeke," Prescott said. "That's another guy that, no matter win or loss, really doesn't change. He keeps the same mindset, the same attitude, the same demeanor and body language. Just comes to work every day."
As Prescott spoke in front of his locker Thursday, he was purposefully confident. He has to be that way. The offense feeds off him. It's why he was voted one of the captains by his teammates.
"He's been the same as always, a guy who comes to work and works hard," Elliott said. "I mean, nothing really needs to change. He's a great worker and a great leader, so, I mean, he's been the same."
The Cowboys are five days removed from the Denver loss. To steal a Bill Belichick-ism, they are on to Arizona.
"It was one day, and it was a bad day for us," Prescott said. "We know that, and we all addressed that, accepted that and take responsibility. I'm excited for these guys to come back because I know how confident we all will be, and how we were at practice, and how we will be for the rest of the week going into that game Monday."
September, 21, 2017
Sep 21
9:06
PM ET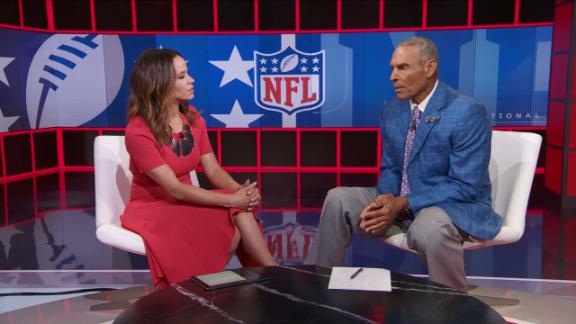 ENGLEWOOD, Colo. -- Denver Broncos linebacker Von Miller has been on the team's injury report this week with a sore knee that he believes could have been the result of a low hit from Dallas Cowboys wide receiver Noah Brown on Sunday.
On the Cowboys' second play of the game from scrimmage -- a run off left guard for no gain by Ezekiel Elliott -- Miller was on the back side of the play when Brown blocked him low. No flag was thrown on the play, but several Broncos players have privately said they believed the hit should have been penalized.
"My stance is, as a player, I've always tried to take care of my players on my football team and my opponents as well," Miller said. "Quarterbacks, receivers, running backs, when it's the other way around, it's just baffling. You can't really spend too much time on it, everybody's situation in the National Football League is different, everybody doesn't have the same outlook that I have ... everybody doesn't see it that way, everybody doesn't play the game like I play the game. You've got to respect that."
It isn't the first time Miller has been subjected to a low hit on the back side of a play. But this time Miller had run through Brown's initial block and then Brown dove at Miller's knees as the play ended.
Miller was held out of some drills in Wednesday's practice, but then practiced fully Thursday. Broncos coach Vance Joseph said he didn't have a doubt Miller would play in Sunday's game against the Buffalo Bills.
September, 21, 2017
Sep 21
3:53
PM ET
Justin Edmonds/Getty ImagesDallas running back Ezekiel Elliott was held to a career-low 8 yards on nine carries in a loss to Denver.
FRISCO, Texas -- Dallas Cowboys running back Ezekiel Elliott admitted Thursday that he showed "bad effort" in last week's 42-17 loss to the Denver Broncos, during which he failed to track back on two interception returns.
"I would say I was just very frustrated, but that's no excuse for the lack of effort I showed on tape," said Elliott, who was held to a career-low 8 yards on nine carries. "I just can't do that. Being one of the leaders on the team and being a guy that people count on, I can't put that type of stuff on film."
Coach Jason Garrett addressed the poor effort by Elliott and other players at the team meeting Wednesday. Elliott drew the biggest public criticism; Hall of Fame running back LaDainian Tomlinson, an NFL Network analyst, said Elliott "absolutely quit on his team."
September, 21, 2017
Sep 21
1:20
PM ET
FRISCO, Texas -- The 42-17 loss to the Denver Broncos is done, gone and buried, according to Dallas Cowboys coach Jason Garrett.
That officially happened Wednesday when the coaches and players met for the first time after the loss, and Garrett addressed the lack of effort by Ezekiel Elliott, as well as some other players, on two interceptions.
"Zeke's a professional. Zeke knows how to play football at this level. He's demonstrated that over the course of his career," Garrett said. "He's not perfect. Nobody is perfect. When things happen, we address them. We coach them and then we move forward."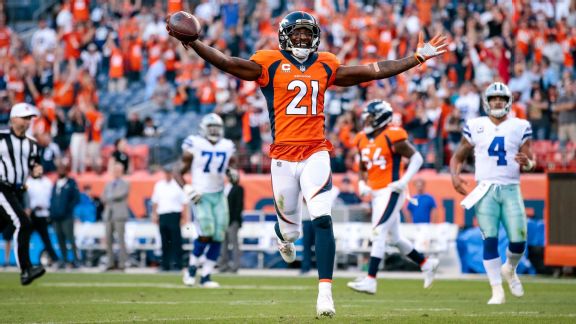 Isaiah J. Downing-USA TODAY SportsThe Cowboys had plenty to address after the Broncos game, including just the second two-interception game of Dak Prescott's career.
Elliott stood with his hands on his hips after Chris Harris Jr. collected a deflected ball off Dez Bryant's hands for the first pick of Dak Prescott. On Aqib Talib's interception return for a touchdown, Elliott remained on the ground after blocking a blitzing Denver defender and did not get involved in the chase.
While those plays were the most scrutinized, they were hardly the reason why the Cowboys suffered their third-worst loss of the Garrett era. The offense could not generate any running game or stay on the field on third down. The defense allowed four passing touchdowns and a 100-yard rusher, while missing too many tackles.
"Every week there's issues on our team that we address head on and we make sure we handle them, we address them, we solve them and we keep moving forward," Garrett said. "There were plenty of things in that ballgame that we had to address and put behind us."
Elliott carried nine times for 8 yards, career lows in both categories. Prescott had the second multi-interception game of his career. There is some notion that the Broncos have offered up a blueprint for how to slow down the Cowboys' offense.
Arizona Cardinals coach Bruce Arians, however, wasn't buying it.
"If you can borrow Denver's players," said Arians, whose team will face the Cowboys on Monday night at University of Phoenix Stadium. "It doesn't necessarily match up sometimes for what they did and what you can do."
Arians viewed the Cowboys' lack of production against Denver as an anomaly.
"You never prepare for just one week of what you see on tape because scoreboards indicate a lot of things that happen during games," Arians said, "and we anticipate what they've done for the last year-and-a-half, not just what happened last Sunday."