November, 21, 2017
Nov 21
12:00
PM ET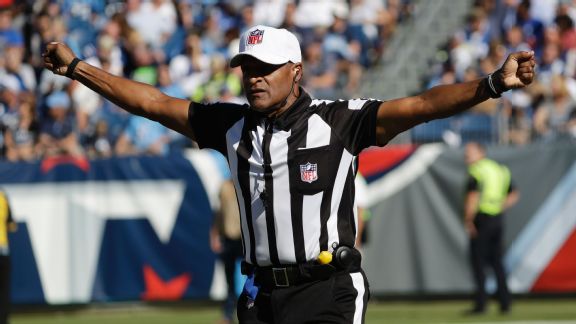 James Kenney/AP Photonull

Since 2010, the Cowboys have been penalized nearly eight times a game in their six contests with Jerome Boger as the ref.

November, 21, 2017
Nov 21
10:00
AM ET
November, 21, 2017
Nov 21
7:00
AM ET
November, 20, 2017
Nov 20
4:35
PM ET
By
Hank Gargiulo
and
Seth Walder
| ESPN.com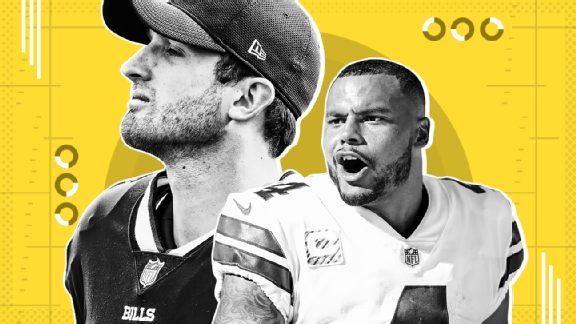 ESPN IllustrationQB Performance Week 11

Nathan Peterman had one of the worst first starts in NFL history while Dak Prescott had his worst game yet.

November, 20, 2017
Nov 20
6:01
PM ET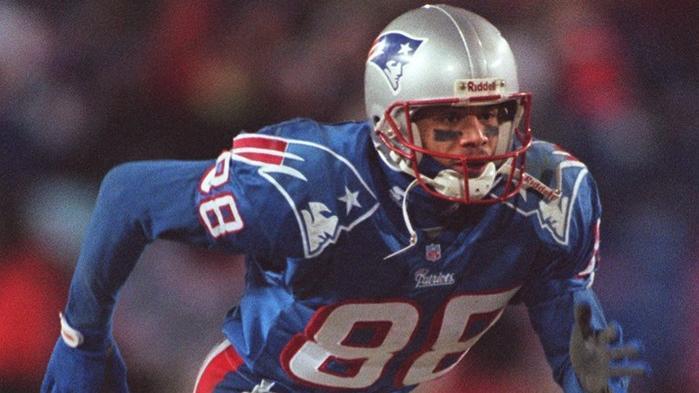 Fans of football received shocking and somber news on Monday as word spread of the death of Terry Glenn, a former NFL wide receiver. Glenn, 43, died early Monday morning after being involved in a car accident.
Glenn spent the majority of his career with the New England Patriots and the Dallas Cowboys. He also played one season for the Green Bay Packers. He spent his college career with the Ohio State Buckeyes.
Glenn's former teams and teammates took to Twitter to pay their respects to the Pro Bowl wideout, as did some of the game's rising stars who cited Glenn as someone they watched and admired as kids.
Glenn was drafted seventh overall by the Patriots in 1996 and went on to help New England reach the Super Bowl that season. He was a Pro Bowl selection in 1999. He finished his career with 8,823 yards and 44 touchdowns.
-- Meaghan Latella
November, 20, 2017
Nov 20
3:56
PM ET
ESPN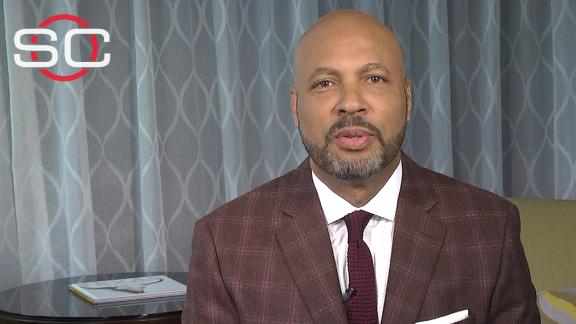 The NFL's compensation committee has denied Jerry Jones' request that the league's owners be allowed a final vote of approval on commissioner Roger Goodell's contract extension, according to a report by the Wall Street Journal.
The committee also reiterated Monday that Jones should drop his threat to sue the league over Goodell's deal, saying in a letter obtained by the Journal that the Dallas Cowboys owner's dispute with the commissioner "reflects conduct unbefitting an owner and is damaging to the League."
Atlanta Falcons owner Arthur Blank, the chairman of the six-person committee, responded to Jones' request for a vote by citing a May resolution in which the 32 owners unanimously gave the committee authority to negotiate Goodell's extension.
In the letter, Blank wrote that Jones was ignoring facts "to satisfy your personal agenda," according to the Journal.
Sources familiar with the negotiations told ESPN that Goodell's extension still is on track to be completed at or before the owners' Dec. 13 meetings in Dallas.
Jones threatened to sue the league if the committee approves an extension, saying it should be reviewed and approved by all owners. Goodell's current deal as commissioner is set to expire after the 2018 season.
Blank removed Jones as an ad hoc, non-voting member of the committee earlier this month after Jones brought up the possibility of legal action against the league. Blank also announced last week that the committee was still working toward an extension for Goodell and disputed Jones' assertion that owners have been misled regarding "critical facts" about the negotiations.
Jones also has been upset with how the league handled Ezekiel Elliott
November, 20, 2017
Nov 20
3:45
PM ET
November, 20, 2017
Nov 20
1:25
PM ET
November, 20, 2017
Nov 20
12:07
PM ET
November, 20, 2017
Nov 20
11:40
AM ET
November, 20, 2017
Nov 20
11:02
AM ET
November, 20, 2017
Nov 20
10:59
AM ET
ESPN news services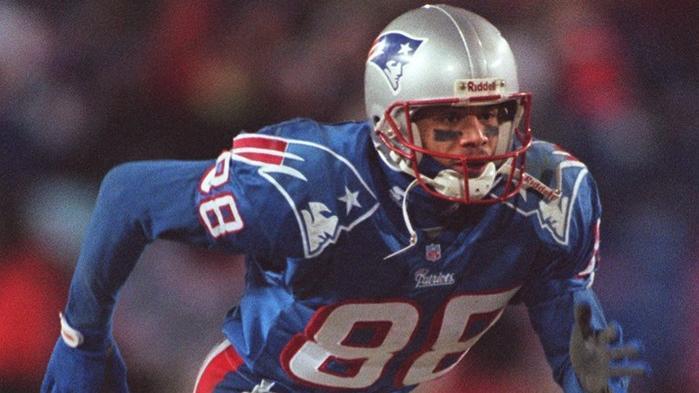 Former NFL wide receiver Terry Glenn died Monday after a one-vehicle rollover accident near Dallas that left his fiancée slightly injured, officials said. He was 43.
Glenn died shortly before 1 a.m. at Parkland Memorial Hospital in Dallas, according to the Dallas County Medical Examiner's Office. Irving (Texas) police are investigating the cause of the wreck at 12:18 a.m. on eastbound Highway 114, said Chelsey Jones, a police department spokeswoman.
Glenn, a former star at Ohio State who lived in the Dallas area, was driving when the vehicle left the highway, struck a concrete barrier and rolled, authorities said. Glenn was ejected. Jones said Glenn's fiancée was taken to a hospital for treatment of minor injuries. Her name and further details weren't released. Jones had no immediate information on whether the couple wore seat belts.
Glenn played parts of 12 seasons in the NFL -- six with the New England Patriots, five with the Dallas Cowboys and one with the Green Bay Packers. He made the Pro Bowl in 1999 as a member of the Patriots and finished his career with 8,823 yards and 44 touchdowns.
Former NFL quarterback Drew Bledsoe, who was Glenn's teammate with the Patriots and Cowboys, said Glenn turned a corner as he got older.